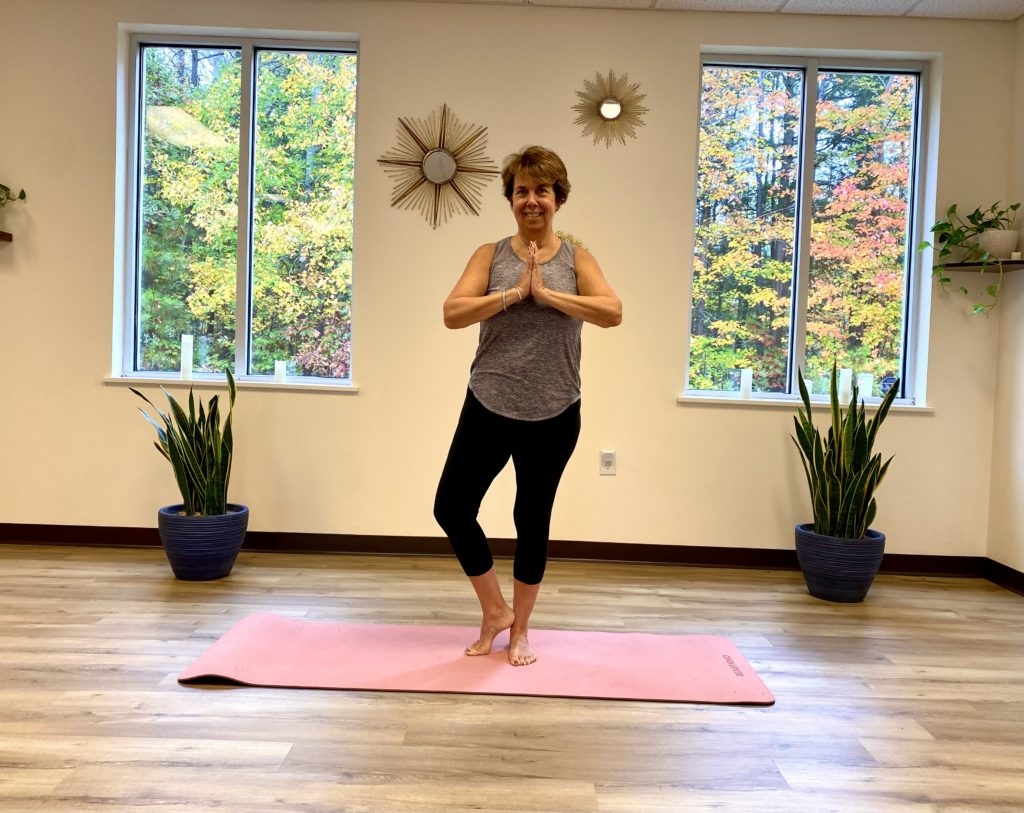 Hi, I'm Kris MacKenzie, yogi-in-training.
My husband and I moved to Youngsville two years ago when we downsized from Williamsburg, Virginia. It was a challenge, but now we are closer to our daughter and have met new friends and neighbors. We are both retired so the challenge is to enjoy what the area has to offer. So many great restaurants, breweries, wineries and so little time!
Piper Moon Yoga is a wonderful community of instructors and yogi friends. I've practiced yoga over the years but never 5 to 7 classes a week. This year has highlighted my health and yoga for me is a mind, body and spiritual experience. My favorite pose is half pigeon. I've seen a real change in my flexibility and balance and enjoy each and every class. Every instructor brings their own unique talents to our practice.
Come practice with us – meet great friends and challenge yourself – that's what practicing yoga is all about!