Hi friends! I'm Kim, a plant-eating, cat-loving, book-reading yogi who has been practicing yoga since 2010. I left the corporate world after 15 years to pursue my passion of sharing yoga with others. I completed 500 hours of yoga teacher training through Yoga Farm Ithaca. Piper Moon Yoga is truly a dream come true – I can't wait to meet you!
Hi all, I'm Tom. Meditation and Mindfulness are significant in my journey to finding happiness and purpose each moment of the day. I've experienced life-changing effects of these practices and have a desire to share them. I'm passionate about helping people who are suffering find peace within themselves. I completed my 200 hour Radiance Sutras® Meditation Teacher Training with Dr. Lorin Roche and Camille Maurine.
Hi everyone! I'm Brenda. My first yoga class was in 1998 when I was looking for a way to reduce my stress while trying to balance family and work life. That was when my love of yoga began. When not on my mat or crunching numbers, I enjoy spending time with family and cats, biking on the greenways, traveling and living a healthy lifestyle. I look forward to seeing you on the mat.
Learn more about Brenda here.
Hello! I'm Emily. Since my teenage years, yoga has been part of my life. Recently I completed my 200 hour registered yoga teacher certification as well as my 30 hour registered children's yoga teacher certification. I believe that yoga is for everyone! Outside of yoga I love spending quality time with family, enjoying a nice glass of wine, and listening to great music with some spontaneous dance parties mixed in. Can't wait to see you on the mat.
Learn more about Emily here.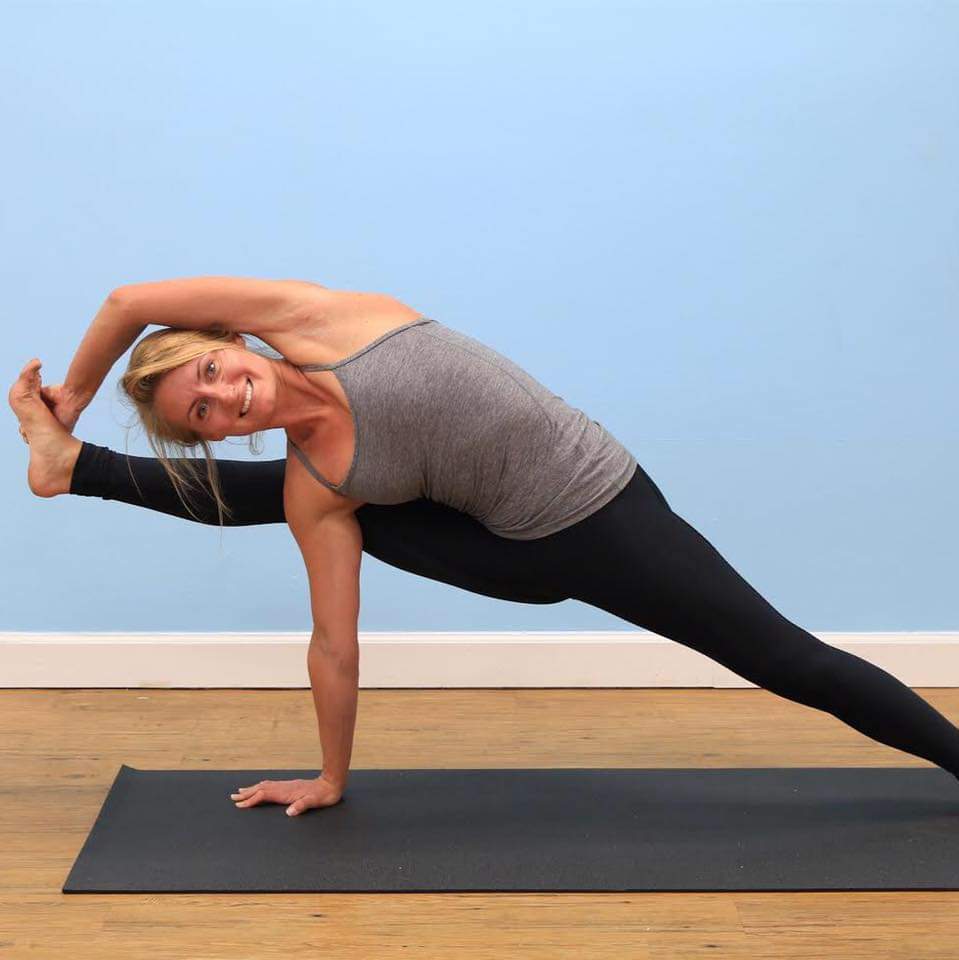 Hello hello! Kendra here! I have two crazy loving kids but sometime 3 because our pug is just as needy! My first yoga classes in 2007 is where I got my love of teaching, I had the honor of demonstrating and leading my college gym yoga classes. This is where I learned left from right is not as easy as lead to believe! I completed my 200 hour Anusara RYT in my home town of Jacksonville Beach, Florida. I've been teaching since 2010 and love yoga for giving me the discipline to listen and feel body awareness and alignment.
Hello! I'm Lisa and I began yoga in 2016 and received my RYT-200 in Greenville, NC. For me, yoga provides the opportunity to work hard, push myself and build strength and flexibility. It has also taught me how to slow down, listen to my body and to appreciate where I am in my journey. Off the mat I love spending time with family, especially my grandbabies!
Hi, I'm Amy! I have been a licensed massage therapist since 2011 and have been practicing yoga for over eight years. In March 2020 I completed my RYT-200 in Raleigh. I then went on to get my kids yoga teacher certification online through Kidding Around Yoga in October 2020. I am a proud mom of 2 amazing kids (who also love yoga) & 3 dogs. I have a passion for sharing all of the tools that the practice of yoga has taught me. I can't wait to see you, and your kids, on the mat!
Hi! I'm Kara, a coffee-obsessed, book-reading yogi! I am an RYT 200-hour & an RPYT (Registered Prenatal Yoga Teacher). I completed my 200-hour training just after having my daughter in 2020 and my Prenatal Yoga training in 2021, while pregnant with my son! My yoga journey began with a soccer knee injury in high school, as a form of physical therapy. I established a daily yoga practice in graduate school, and it has since flourished into a nurturing soulful practice. Beyond yoga, I am a mom of a daughter and son, as well as a fur-mom of one cat and one dog, and a newly initiated plant parent! I also love anything outdoors and book-related! My goal in every class is to create a safe space for everyone and every body, and to help everyone discover the powerful and intricate connection of the breath, mind, body, and soul.